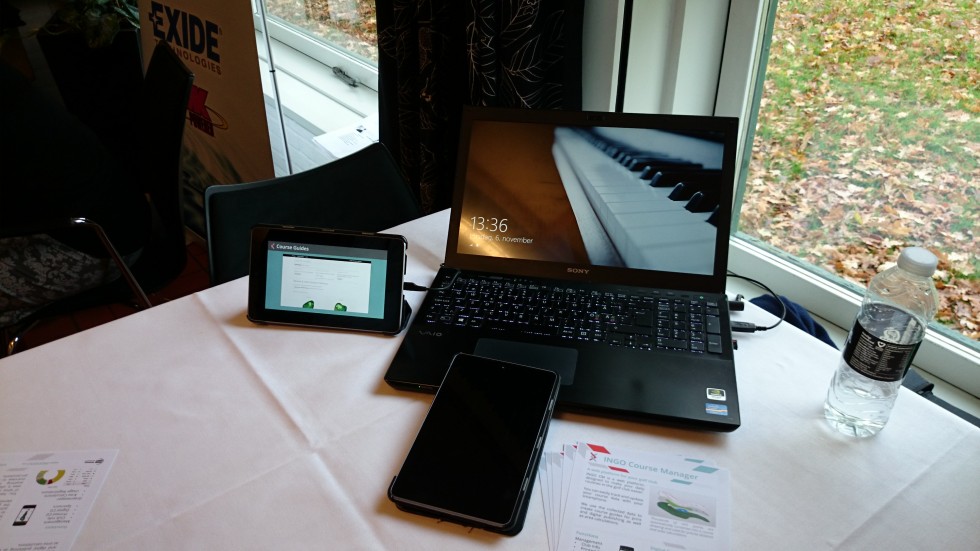 En uge der i høj grad har stået i arbejdets tegn er ved at være rendt ud, og ugens billede afspejler da også mængden af spændende øjeblikke der har været – en lille bid af min opstilling til GAF Danmark konferencen i Middelfart.
Og der har været en masse arbejde i denne uge. Mandag og tirsdag blev en hård blanding af at få tilføjet de sidste småting til vores Green Accounting modul i INGO CM, forberedelser til GAF konferencen og videre arbejde med vores nye svenske partnere. Og som om det ikke var nok, så fik Tine en ny eksamensopgave mandag, som hun har indtil på onsdag til at få skrevet, så hun arbejder også mere eller mindre i døgndrift. Men det så længe det er en stor fornøjelse at være i gang med firmaet, så betyder det jo ikke noget at det bliver til 12-14 timer om dagen nogen gange :-)
Det var en stor fornøjelse at få de sidste detaljer i Green Accounting modulet på plads, og det er så fedt at stå med en ny del af produktet, som bare spiller lige som det skal, og så med det samme kunne se flere spændende udvidelsesmuligheder springe frem på lystavlen. Det er nu alligevel en af de fedeste ting ved at være iværksætter, og ved at have fået opbygget sig et lille, men super kreativt hold, som hele tiden stræber efter at gøre tingene lidt bedre – lettere for os og smartere for kunderne.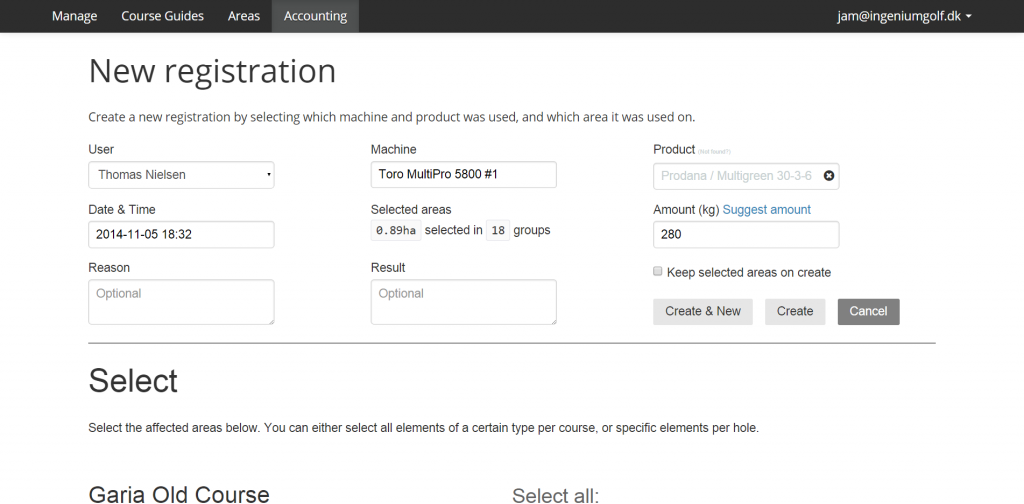 Men det var som sagt ikke kun det nye modul der fik opmærksom i denne første uge af november, jeg havde nemlig også lige et oplæg på en konference for ~80 af landets golfklubber, som skulle klargøres. Og de sidste dele af min præsentation og medbragte materiale blev som sædvanligt lavet kl 2 om natten dagen inden konferencen, natten mellem onsdag og torsdag. Jeg må vist bare sande at jeg enten arbejder bedst sådan eller har for meget at lave, så det altid ender sådan :-) Men den lidt sene aften inden til trods, så blev konferencen og min præsentation en stor succes – jeg blev sågar fist-bumped af en af klubcheferne, som jeg aldrig havde mødt før, bagefter, fordi han synes det havde været en "skide god præsentation", og hvis der er noget der kan motivere, så er det sku glade potentielle kunder. Og alt lige fra utallige demoer, til festmiddagen og aftenen i baren gik strygende, og jeg glæder mig til at bruge de næste par uger på at følge op på de mange gode kontakter og aftaler jeg fik lavet.
Til festen var der selvfølgelig planlagt noget underholdning, og det var forrygende. En ung kvinde med et fantastisk talent for at være bugtaler, betog os alle med sine velgennemtænkte jokes, flotte sang og imponerende evne til at diskutere meget hurtigt med to dukker på samme tid uden slinger i valsen. Kæmpe respekt til hende!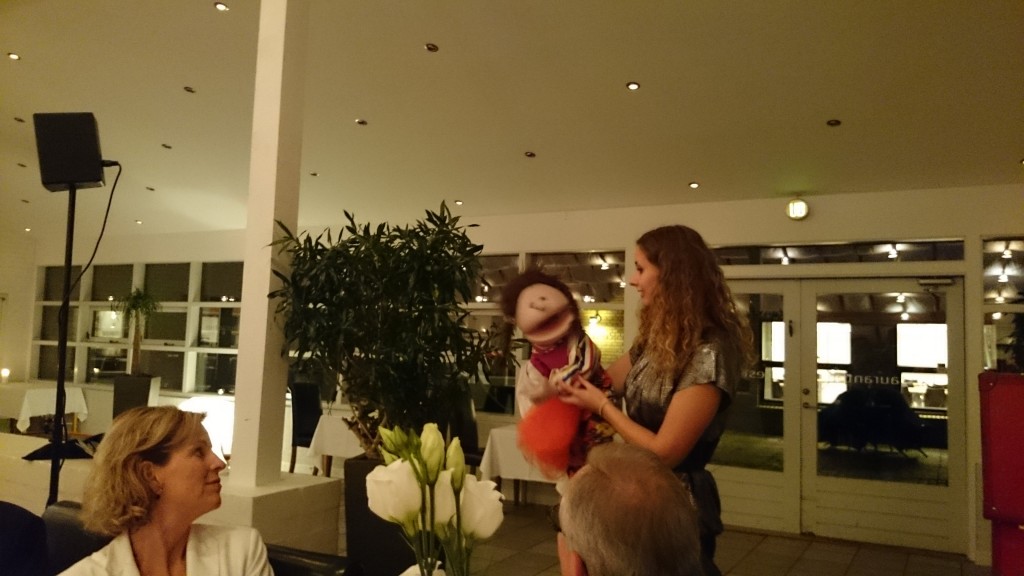 Til trods for at ugen bød på rigtig meget arbejde, for både Tine og jeg, så fik vi dog alligevel tid til at komme til dans både mandag og tirsdag, og det var som altid en stor fornøjelse. Men hvor er det svært at være begyndt til argentinsk tango om tirsdagen, når jeg nu, efter 3,5 år, endelig er begyndt at have en god forståelse for de "normale" danse. Fagre nye verden :-)
Weekenden stod for en gangs skyld ikke på så meget arbejde, men restituering efter en lang, sjov og hård uge på jobbet, og lørdag havde Camilla inviteret på and med hele pivtøjet (det skal vi jo nok ikke have så meget af de næste par måneder, så det var en god ide..). Det blev til et super hyggelig aften i Randers, hvor Lars kom sig oven på J-Dagens tømmmermænd, jeg tømte fadet for and, og vi fik hygget os med DMA på sofaen.
Alt i alt en rigtig god uge, med masser at tage mig til, gode og lærerige oplevelser såvel privat som fagligt og en ordentlig spand motivation til at sparke endnu hårdere i næste uge.
Og hey, jeg har næsten nået mit mål på en times aktivitet om dagen med Google Fit hver dag, med kun en smutter torsdag :-D